---
Next
Previous
Up
Contents
Next:
Linear Fit Form
Up:
Plot Forms
Previous:
SkyCorr Form
---
The Line form (

) draws a point-to-point line joining up the points making up the data set. Note that for a large and unordered data set this can lead to a big scribble on the screen.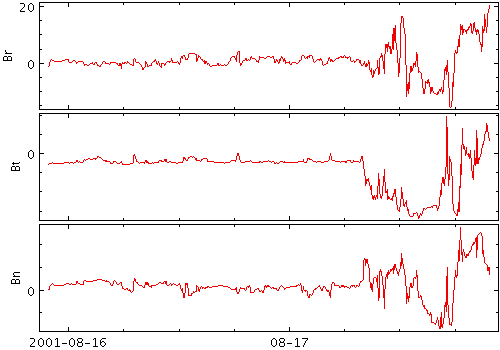 Example Line plot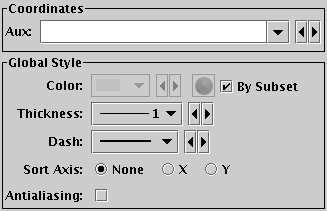 Line form configuration panel
The configuration options are:
Thickness

Line thickness in pixels.

Dash

Dash pattern. The line is solid by default.

Antialiasing

If true, pixels are blurred to give the line a smoother appearance.
---
Next
Previous
Up
Contents
Next:
Linear Fit Form
Up:
Plot Forms
Previous:
SkyCorr Form
---
TOPCAT - Tool for OPerations on Catalogues And Tables
Starlink User Note253
TOPCAT web page: http://www.starlink.ac.uk/topcat/
Author email: m.b.taylor@bristol.ac.uk
Mailing list: topcat-user@jiscmail.ac.uk