---
Next
Previous
Up
Contents
Next:
Mark2 Form
Up:
Plot Forms
Previous:
Gaussian Form
---
The Link2 form (

) is available from the pair position layer control, and plots a line linking the two points in a position pair.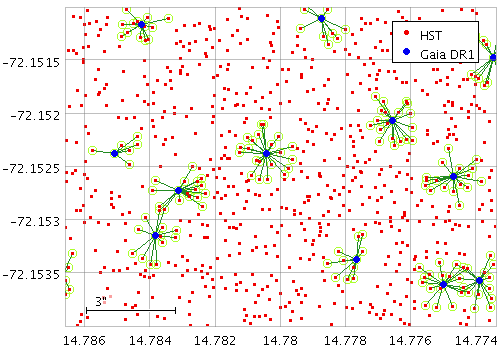 Example Link2 plot

Link2 form configuration panel
Configuration options are:
Shading Mode

See Appendix A.4.6.

Thickness

Controls the line thickness. Zero, the default value, means a 1-pixel-wide line is used, and larger values make the lines thicker.
---
Next
Previous
Up
Contents
Next:
Mark2 Form
Up:
Plot Forms
Previous:
Gaussian Form
---
TOPCAT - Tool for OPerations on Catalogues And Tables
Starlink User Note253
TOPCAT web page: http://www.starlink.ac.uk/topcat/
Author email: m.b.taylor@bristol.ac.uk
Mailing list: topcat-user@jiscmail.ac.uk