---
Next
Previous
Up
Contents
Next:
Area Form
Up:
Plot Forms
Previous:
Poly4 Form
---
The Mark4 form (
) is available from the Quad Position layer control, and plots 4 similar markers of fixed size and shape representing 4 separate positions from the same table row. This is a convenience (you could do the same thing by plotting the four markers separately) that makes it easy to mark the corners of polygons plotted from the Quad layer control.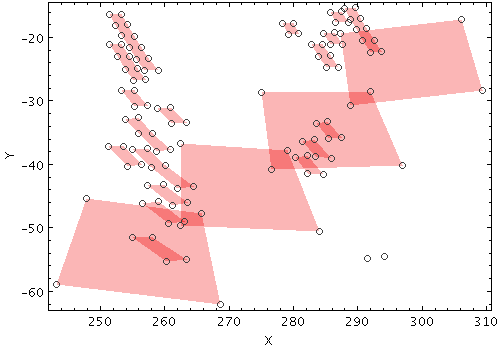 Example Mark4 plot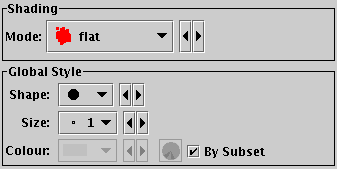 Mark4 form configuration panel
Configuration options are the same as for Mark:
Shading Mode

See Appendix A.4.6.

Shape

Marker shape from a list of options.

Size

Marker size in pixels.
---
Next
Previous
Up
Contents
Next:
Area Form
Up:
Plot Forms
Previous:
Poly4 Form
---
TOPCAT - Tool for OPerations on Catalogues And Tables
Starlink User Note253
TOPCAT web page: http://www.starlink.ac.uk/topcat/
Author email: m.b.taylor@bristol.ac.uk
Mailing list: topcat-user@jiscmail.ac.uk