Images

Here is a photo-comparison taken on the 6th of July showing Sunspot 1084, between our image, and the SOHO high resolution image. This was one of the first taken by us.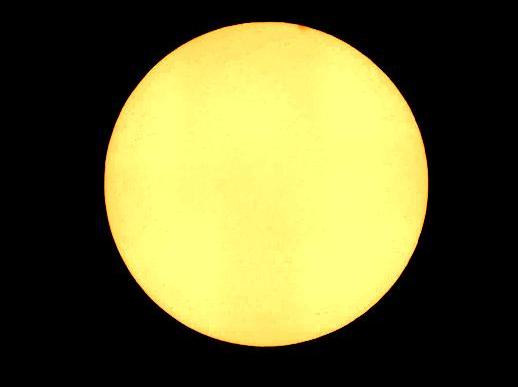 This here is an example of using iMerge software in order to produce a whole picture of the sun.

Here is another photo comparison taken on the 27th of July. This time the image was edited in photo shop and layered so both the sun spot (1089) and small prominences are visible. Though from using the wavelets a slight artefact has been produce around the limb of he sun.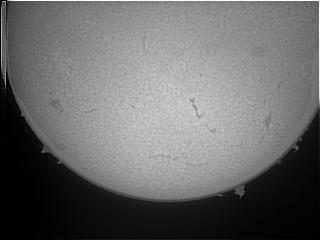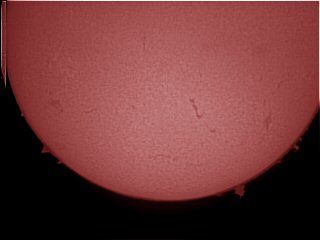 After editing settings and adjusting the tuning of the scope. We were able to produce far better quality images and see far more of the hydrogen-alpha details. This allowed us to see both filaments and details on the surface while at the same time still be able to record the prominences. This was taken on the 9th of September.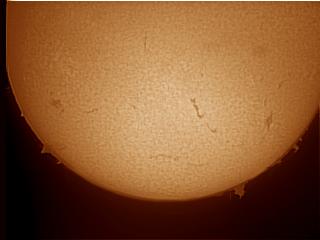 This here is the final image edited and enhanced in photo shop.